About Marvin Alexander, Inc.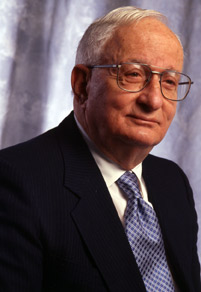 In 1958, Marvin Alexander opened a small, eponymous showroom specializing in antique lighting fixtures. As his reputation grew, so too did his prized collection. Over the years, Mr. Alexander became the nation's most sought after source for antique lighting, acting as a consultant to the White House, working along with First Lady Jacqueline Kennedy on the presidential mansion's collection of museum-quality lighting and its restoration. In the early 1980's, recognizing the dwindling availability of outstanding antique lighting, Mr. Alexander created The L'Etoile Collection of fine reproduction lighting.
The Marvin Alexander showroom in New York City, which Town and Country magazine had once memorably dubbed "the crystal cave" is recognized by distinguished designers, decorators, architects and their clients as the renowned source for quality antique and reproduction lighting, ranging from the Renaissance through to the Mid-century Modern period.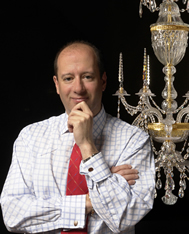 David Reitner joined the firm as an apprentice to Mr. Alexander. There at the inception of The L'Etoile Collection, David expanded the reproduction line, personally designing items inspired by antique models. David then began to create bespoke fixtures, custom-designed for specific clients, using antique lighting components to create one-of-a-kind items as sought after as the antiques to be found in the Marvin Alexander Collection. It was David who ultimately brought The L'Etoile Collection to its current impressive breadth of selection. Today, as president and CEO of Marvin Alexander, Inc., David continues the firm's tradition of hand-crafting the world's finest products. Through global contacts, he has curated the most remarkable selection of chandeliers, sconces, lamps, candlesticks and decorative pieces to be found assembled in one place anywhere.
If you are seeking the finest in lighting – antique or reproduction, David and the staff at Marvin Alexander look forward to serving you.